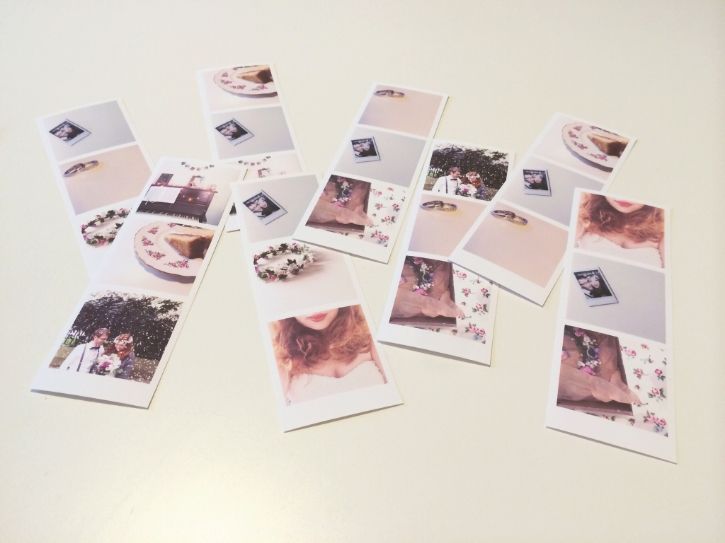 I couldn't resist sharing our little thank you cards but more importantly their inserts. I stumbled upon Polabora recently via the world wide webs and instantly knew that their ever so cute retro strips would be absolutely perfect as a little insert for our wedding thank you cards and I was in no way disappointed.
The photo quality is surprisingly good and for just
€4.99 (special launch offer), around four of our British pounds, for 6 strips, 18 photos, I really was a happy bunny.
What do you think? I'm pretty tempted to try some black and white photos with the strips as well, as they have a few examples of them on the website and they just look so wonderfully perfect as little bookmarks.